Awards:
Best Paper: Approximating Bipartite Minimum Vertex Cover in the CONGEST model, by Salwa Faour and Fabian Kuhn.
Best Student Paper: Fast Byzantine SGD, by Amine Boussetta, El-Mahdi El-Mhamdi, Rachid Guerraoui, Alexandre Maurer, and Sébastien Rouault.


All times are in Central European Time.
All
December 14
December 15
December 16
December 14
Keynote by
Pascal Felber
University of Neuchâtel
Big Data Processing: Security and Scalability Challenges
Abstract
Session 1
Dynamic & Radio Networks
Chair: Faith Ellen
December 15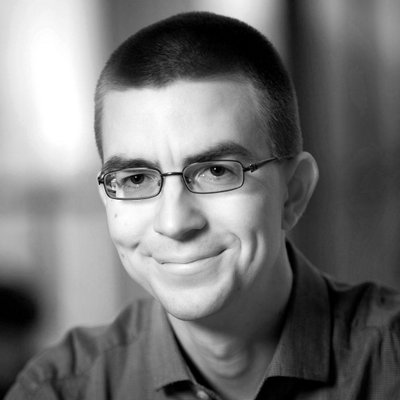 Keynote by
Jukka Suomela
Aalto University
Can we automate our own work — or show that it is hard?
Abstract
Session 2
Blockchain and BFT
Chair: João Leitão
Session 3
Consensus Potpourri
Chair: Rotem Oshman
December 16
Keynote by
Idit Keidar
Technion
Byzantine Agreement and SMR with Sub-Quadratic Message Complexity
Abstract
Session 4
Graph algorithms and population protocols
Chair: Jara UItto
Session 5
Concurrent data structures
Chair: Paolo Romano
Session 6
Formal methods
Chair: Shir Landau
18:10

Ritam Ganguly, Anik Momtaz, Borzoo Bonakdarpour
Monitoring Distributed Systems under Partial Synchrony
+
Abstract: In this paper, we study the problem of runtime verification of distributed applications that do not share a global clock with respect to specifications in the linear temporal logics (LTL). Our proposed method distinguishes from the existing work in three novel ways. First, we make a practical assumption that the distributed system under scrutiny is augmented with a clock synchronization algorithm that guarantees bounded clock skew among all processes. Second, we do not make any assumption about the structure of predicates that form LTL formulas. This relaxation allows us to monitor a wide range of applications that was not possible before. Subsequently, we propose a distributed monitoring algorithm by employing SMT solving techniques. Third, given the fact that distributed applications nowadays run on massive cloud services, we extend our solution to a parallel monitoring algorithm to utilize the available computing infrastructure. We report on rigorous synthetic as well as real-world case studies and demonstrate that scalable online monitoring of distributed applications is within our reach.
18:20

Mahboubeh Samadi, Fatemeh Ghassemi, Ramtin Khosravi
Decentralized Runtime Enforcement of Message Sequences in Message-Based Systems
+
Abstract: In the new generation of message-based systems such as network-based smart systems, distributed components collaborate via asynchronous message passing. In some cases, particular ordering among the messages may lead to violation of the desired properties such as data confidentiality. Due to the absence of a global clock and usage of off-the-self components, there is no control over the order of messages at design time. To make such systems safe, we propose a choreography-based runtime enforcement algorithm that given an automata-based specification of unwanted message sequences, prevents certain messages to be sent, and assures that the unwanted sequences are not formed. Our algorithm is fully decentralized in the sense that each component is equipped with a monitor, as opposed to having a centralized monitor. As there is no global clock in message-based systems, monitors may prevent the sequence formation conservatively if the sequence consists of concurrent messages. We aim to minimize conservative prevention in our algorithm when the message sequence has not been formed. The efficiency and scalability of our algorithm are evaluated in terms of the communication overhead and the blocking duration through simulation.